Tailored to Your Purposes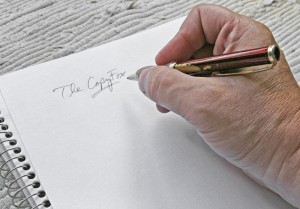 The CopyFox offers two kinds of writing to meet a diversity of needs.
Copywriting: Words That Sell
Whether you're creating a website or putting together a brochure, it takes carefully crafted words to sell your product. Or drive traffic to your site. Or gain subscribers for your newsletter. Or generate telephone inquiries ... or achieve whatever other objectives you desire. Get the results you're after. The CopyFox will give you
precision-targeted copy that instantly engages your core audience
benefit-rich copy that gets your customers excited about how you can meet their needs
well-designed copy that gives your readers the information they want, quickly and easily
on-time copy that meets your deadlines
clean copy that enhances your professional image with flawless grammar, spelling, and style
above all, RESULTS-DRIVEN copy that guides your readers toward the response you want
"Bob is the best! . . . Creative, innovative, and concise in his treatment of copy."—Michael Cook, marketing director, Baker Book Group
Creative Writing: Words That Engage
Not all writing leads to a shopping cart. Maybe you want to enhance your business's image. You want to tell a story, stir the imagination, educate, touch the emotions, inspire. Whether it's a colorful real-life story, an informative article, your company's history, or something else entirely, give me the opportunity and I'll work word-magic for you.
"Again you've written a winner! Thanks so much for the good work you do!"—Laura Warsaw, former content coordinator and communications, Bethany Christian Services